Spreydon Lodge named the Canterbury Pacing Breeder of the Year
20 September 2018 | Written by Nikki Reed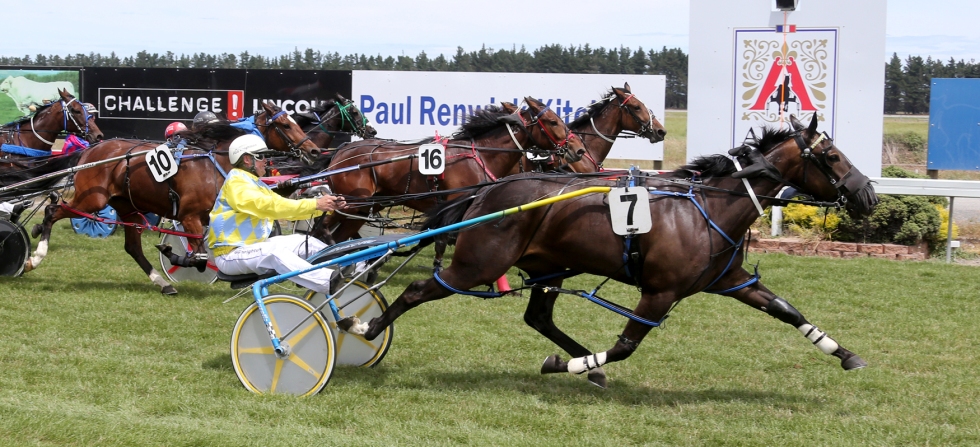 The recent Canterbury Combined Awards Dinner saw Spreydon Lodge take home the coveted title of the Canterbury Breeders Association Pacing Breeder of the Year.

With 32 individual winners throughout New Zealand in the 2017-18 season, Spreydon Lodge continues to be one of the region's most successful breeders of standardbred racehorses.

Some of last season's standout winners included the likes of the Franco Tai, the winner of the Listed New Zealand Yearling Sales Series Aged Pace and the classy track record setting 3-year-olds Franco Santino and Nemera Franco (pictured).

It was also a great season further afield for Spreydon Lodge with Australian based winners including the dual Group 1 winning Western  Australian juvenile Franco Edward, Group 1 Bohemia Crystal Free For All winner Franco Nelson and the well performed Eden Franco who won 11 races and over $100,000 in stakes in the 2017-18 season.

Spreydon Lodge bred horses also performed at the highest level in North America, with the former Australian triple Group 1 winner Nike Franco winning multiple US Grand Circuit events, including the Golden Girls Final and the Allerage Farms Mares Pace.